Interview with « 570 easi »  founder and C.E.O Anass PATEL.
March 23, by Mohamed OULED-HADDOU
What were the strategic motivations of the creation of 570 easi? 
           570easi is a start-up that has won different awards and has been labelled FinTech by the French ministry of Research along with the global cluster Finance Innovation. Thanks to the founders who started as PhD candidates, a tailored Islamic mortgage has been developed for the French market, improved over a 2-year pilot phase before being released through an online channel reaching to the core segments of the 5+ millions of French Muslims.
It is the main solution in France to have access to home ownership, around 1 000 families have been able to buy their home in a sharia compliant way, certified by home grown scholars. Since it allows people from all over France, especially where immigrants from Muslim background are located, it has a great social impact as whoever owns its home is bound to be more integrated and fully part of the society.
But creating islamic products in such a complex market as France is not an easy task. Adding the regulatory requirements and the way financial transactions are normalised by French civil law, a start-up can't survive save its capacity to innovate and to move where big players can't go. Many other initiatives have gone over unfortunately.
           This is the story of the 5-year-old 570easi, launched by two academic-entrepreneurs with previous experience in international markets and thanks to their convictions that innovation and technology are the only way to exist in such an adverse market situation. If "others" fear Islamic related aspects, another approach using participative and collaborative features was needed. Islamic in the DNA, not necessarily in the name. Survival as an instinct and creativity as a guide.
           This is why in 2014 we launched a ground up crowdfunding platform called Easiup, not Islamic but community-based platform, especially targeting the educational sector. We reached the MVP phase last year, receiving hundreds of projects monthly, not only from students, but also from schools, entrepreneurs and NGOs. After 2 years of interactions with the market and testing different features, we decided to pivot to a marketplace lending type of platform, mixing funding from the crowd and from our institutional bank partners.
         Strong of our continued successful experiences in mortgage lending through 570easi and with crowdfunding and the power of the sharing economy through Easiup, we are now developing a new solution called SOeasi. The problem we are trying to solve with SOeasi (Save to Own your property) is the equity portion of the mortgage (i.e. down payment) that first-time buyers have difficulty to disburse while at the same time we have access to 75 000 members on the combined platforms that we know are looking for alternative savings products.
           SOeasi is a new way to buy your home with the help of the crowd. Mixing equity crowdfunding and home loans in a combined journey, with a full alignment of interest for all parties, the buyer reducing his equity payment, the saver allocating his money with a purpose and remuneration, and the bank having shared-risk exposure on the loan.
What is the potential to scale ?
            Instead of speculating on the size of our addressable market, catering for all consumers or Muslims only, we suggest that targeting Millennials avoid the trap of the restriction to (1) Islamic Finance niche market and (2) specific regional markets as this is the mobile-only generation.
             According to HSBC's Beyond the Bricks study released in 2017, the home ownership dream is not dead but deferred for many millennials around the world, with economic conditions being the greatest barriers to millennials buying a home. The study of more than 9 000 people in 9 countries finds that 40% of millennials currently own their own home. Among millennials who don't own, more than four in five (83%) intend to buy in the next five years.
            However, millennials still face significant challenges: 69% of those intending to buy have not yet saved enough for a deposit (i.e. down payment2) but they are willing to make sacrifices, like spending less on leisure (55%). Financial support from parents can make all the difference when saving for a home, 36% of millennials who bought their own home turned to the 'Bank of Mum-Dad' as a source of funding according to the report.
As a Marketplace lending solution, we aim at attracting Millennials to our platform and service them with the best of breed source of funding, from the crowd, the family and the lenders.
Can you explain to us your contribution to Financial Inclusion and the Innovation ?
          The whole question of Financial Inclusion in our context is related to home ownership, beyond bank account ownership or entrepreneur/SMEs related access to financial services. Is home ownership a way to use more financial services (savings, loans, insurance…), or should it have an impact on one's family plan to have some "asset-based welfare"? Other questions are related to affordability (government help-to-buy schemes) or planning (dedicated social housing in new constructions).
In our view, the social impact is more important than any other technical aspects, what is at stake is not the use or growth of the financial industry but rather the use of ethical and fair means by anyone to grow his share of wealth in any type of form, so called shared prosperity3.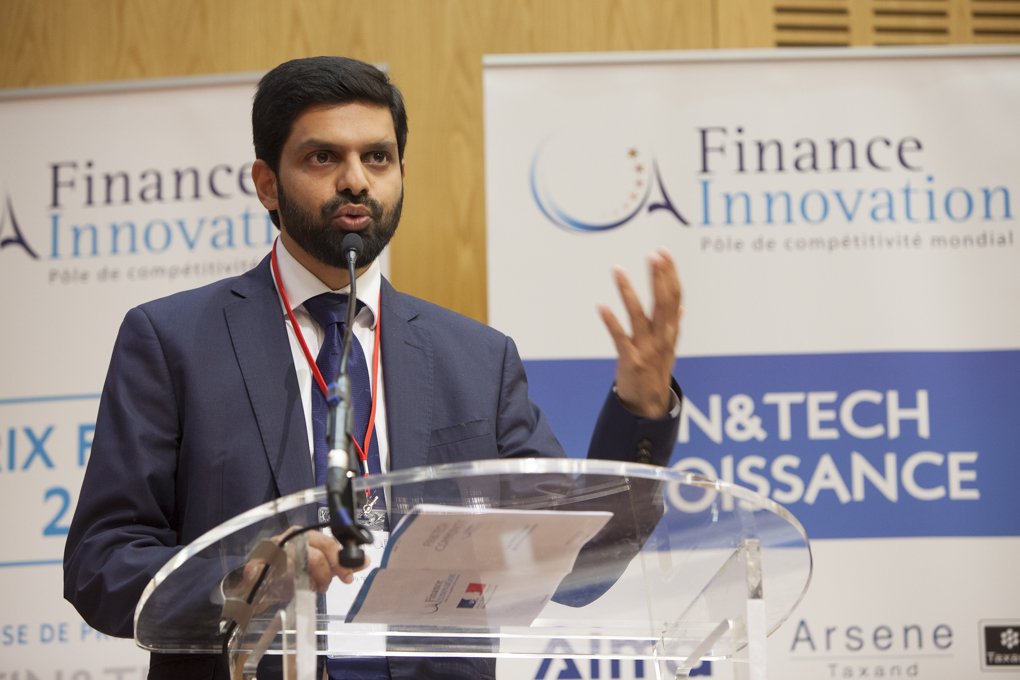 It is well documented4 that home ownership contributes to stability in the society, better educational attainment, and more social contributions because home owners feel part of the society, as they own their home, they are building assets for them and their heirs.
Allowing each family to have access to a home is our value proposition, we are using modern finance and technology to deliver the promise of Save to Own as an alternative to heavily subsidized schemes especially from the West or GCC.
What is your contribution to economic sustainability ?
            Our platforms are contributing directly to two core SDGs: quality education (#4) and Sustainable cities and communities (#11):
– Easiup has raised around 500 k€ for 30 educational projects over a year period thanks to the contribution of circa 6 000 crowd investors. A dozen of smart yet modest students from different areas of France have been able to get finance for their higher education, male and female, in Europe, US and for some with cross-learning course in Asia.
– 570easi has attracted c.70 000 members to register their interest through a unique online platform running over 3 years which cumulates one million of mortgage simulations and around 10 000 full requests.
– SOeasi want to push this traction further with a new apps that will allow to mobilize worldwide savers interested in allocating their money to home-based assets while knowing who are these first-time buyers from the different locations where demand has been waiting for decades.
              All together, we aim at building the largest communities of people interested in allocating capital to asset-backed and risk-sharing instruments, targeting education, home ownership, and more in future, designed by Muslims entrepreneurs for the World:
– Our model is the successful marketplace lending SOFI (used to be called Social Finance) which has funded more than $US14 billion in student loan refinancing, personal loans and mortgages since 2011 and has also expanded into asset management and life insurance, and is now acquiring a Neobank to be a fully digital banking platform.
What is the potential to be financially sustainable ? 
             570easi has grown from a 2-founders shop to a team of 15 people located in Central Paris, including UX, Data and Technology experts. If the journey has not been simple, being out of the death valley of capital give us full confidence for the future as our traction is up with clients' satisfaction high (NPS > 4/5).
In 2016, for our 5-year work anniversary, we were happy to announce a financial and operational partnership with EETHIQ Advisors5. This is a great testimony of our successful business model hone in France which is now ready to be deployed in key European countries.
          570easi partnered with EETHIQ through an innovative responsible financing instrument6: capital raised gets remunerated based on mutually agreed performance indicators which allow for a flexible repayment that adapts to the business realities7.
As the thousand clients' level is reached, we aim to 10 000 in France-Belgium before targeting 100 000 customers, for mortgages or savings, over Europe within a new strategic 5-year plan. Since we have demonstrated financial sustainability in one key market so far, we are now gearing to demonstrate our ability to execute outside of France, in a customer-center approach. 
Thank you Anass PATEL
Mohamed OULED-HADDOU
1 Source : http://www.hsbc.com/news-and-insight/media-resources/media-releases/2017/generation-buy – 2 In Malaysia, this figure rises to more than three quarters (77%) of millennials. This is lowest in the UAE at 45%. – 3 World Bank and Islamic Development Bank Group, 2016, Global Report on Islamic Finance: Islamic Finance: A Catalyst for Shared Prosperity – 4 J. F. Doling,Marja, Home ownership, poverty and educational achievement, 2005 in P. J. Boelhouwer, Home Ownership: Getting In, Getting From, Getting Out. – 5 http://redmoneyevents.com/main/event.asp?IFN=Europe2016&c=sponsor – 6 RISC or caring risk capital, instrument presented jointly by the two partners at the IFN Europe 2016: http://redmoneyevents.com/main/framework/assets/2016/reports/europe_postreport.pdf – 7 Research will be conducted in collaboration with University of Luxembourg by leveraging new technologies such as Distributed Ledger Technology and further the development of a new asset class : Owner Occupied Residential http://www.salaamgateway.com/en/finance/story/luxembourgbased_trio_partner_on_blockchain_research_to_build_platform_for_ethical_islamic_finance-SALAAM02032017052909